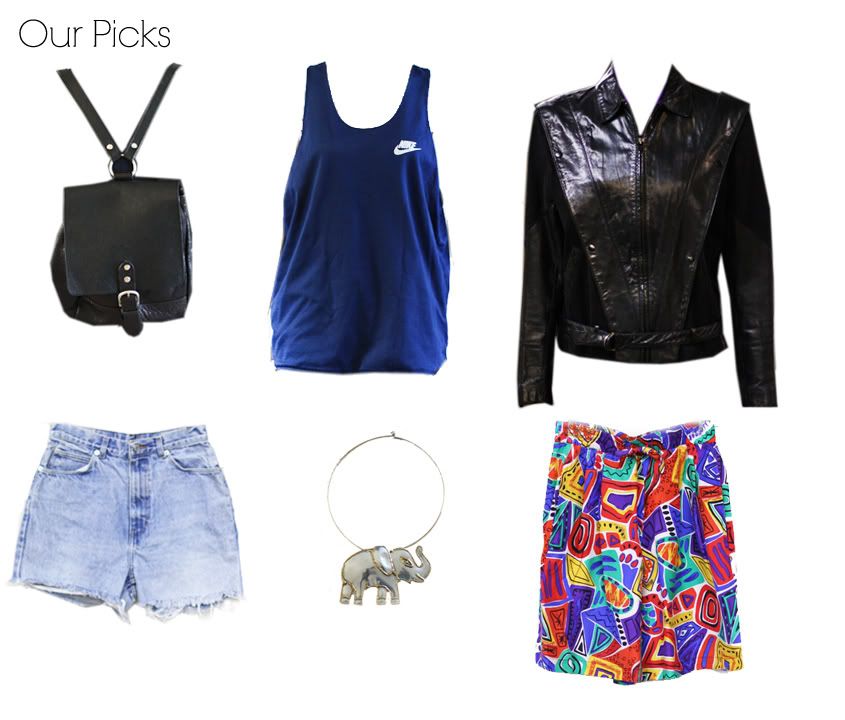 Here are some of our favorite pieces at the moment! We are totally digging the sportswear trend and love pairing it with floral, leather, and denim pieces! So here is our take on this season's trend!
1.
Nike tank
2.
Vintage Jordache Denim Shorts
3.
90's Black Leather Mini Backpack
4.
80's Elephant Necklace
5.
80's Black Leather Dream Jacket
6.
80's High Waisted Silk Printed Shorts